The Aims & Objectives of Aveso
Aveso is a joint sponsorship between Astor-Bannerman and OpeMed, both industry leaders with over 20 years of experience in specialist changing equipment. Aveso exists to provide a high quality turnkey service for people installing Changing Places facilities, including consultation, survey and installation of equipment.
The aim of Aveso is to make the provision of a Changing Places toilet facility seamless and easy, starting with free impartial advice and continuing on through every stage of design, supply, installation and maintenance of all the items needed.
We understand the importance of  Changing Places rooms and we know that we have the expertise to help the Changing Places Campaign achieve its objectives of over 1,000 registered Changing Places toilets within the next three years.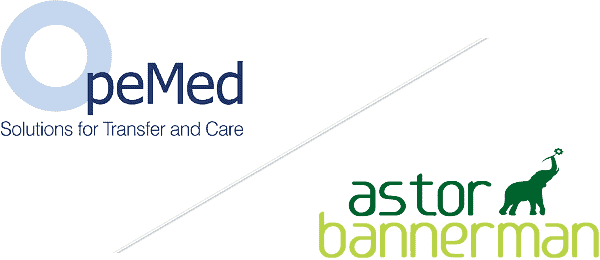 Why Changing Places?
Without dedicated specialist Changing Places across the country, carers and families have to meticulously plan every single trip out and are even forced to change and care for their loved ones in highly undignified and unsuitable conditions such as toilet floors.
Changing Places are now found in a number of public locations dotted across the United Kingdom including:
Museums
Airports
Supermarkets
Stadia
Service Stations
The Campaign continues to build momentum and is becoming widely known as a lifestyle changing, door opening facility not only for users and carers, but also for venue owners too. Changing Places is successful thanks to the dedication and hard work of many campaigners, the expertise of healthcare professionals, high quality transfer and care equipment and the growing number of property decision makers who 'get it'.
As a result of Changing Places, many people are no longer confined to their homes and many more businesses are opening their doors to thousands of new customers.