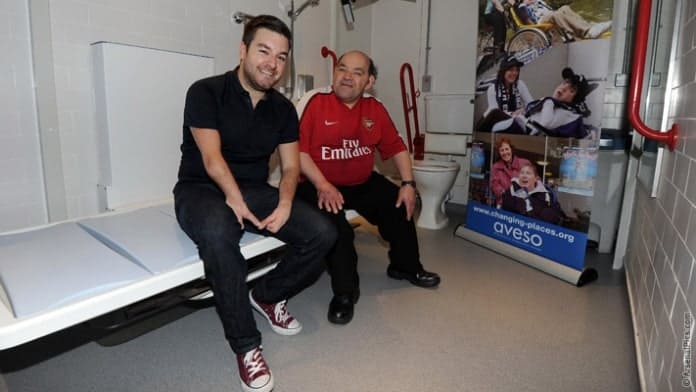 In light of the recent BBC article about Premier League Football Club access, campaigners are concerned that many of the clubs are in danger of not fulfilling their commitment to Changing Places toilets.
With only 7 Premier League Football Clubs having suitable toilet facilities for disabled supporters and their deadline approaching, time is running out.
Nick Kent, Managing Director of Aveso commented:
"We are proud to sponsor the Changing Places campaign as well as manufacture the key equipment and are more than willing to help the Premiership Clubs achieve their self imposed deadline of August 2017.  We have installed Changing Places in many Premiership Stadiums, including Manchester United, Manchester City, Southampton, Arsenal as well as Brighton & Hove and Chesterfield so we're ready to help others to finding the right solution to provide these vital facilities".
In addition to the latest BBC article about the lack of Premier League Football Club Changing Places, the Level Playing Field report on the issue and pledge can be read here.
The Changing Places campaign is growing from strength to strength and they are vital facilities for many thousands of families who need a Ceiling Hoist, Changing Table, Washbasin and other toileting and care equipment.  With 960 now in the UK, days out and travel are becoming much easier – but there is still a long way to go.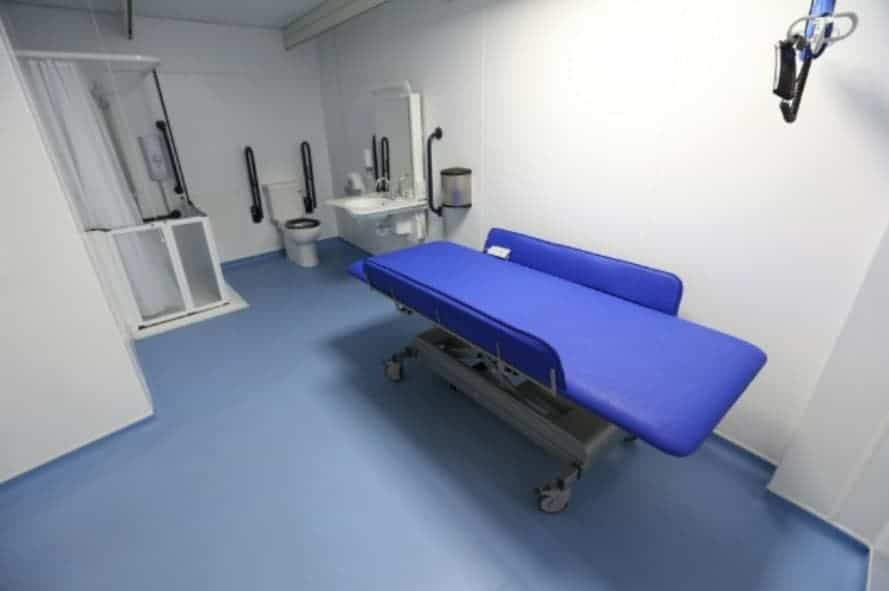 As the official manufacturer of the required specialist equipment, find out more about how we can assist with the design, layout and installation of the Changing Places toilets contact Aveso today.
Email: info@aveso.co.uk
Tel: 01242 822979