Retail and Commerce
Shopping centres and retail stores are places where CP users will want to visit with their families. These venues are becoming more accessible, with the introduction of 'Purple Tuesday' in 2018 – The UK's Accessible Shopping Day.
Large retailers are also focussing on making their products more inclusive, such as 'easy dress' clothing for children with additional needs. Great steps are being made, but there are still a lack of Changing Places facilities within retail venues, restricting ¼ of a million people in the UK from shopping with confidence. Aveso, in partnership with Tesco, have announced that 30 Changing Places facilities will be installed in stores across the UK. This is a great start for supermarkets and will hopefully encourage more large retailers to make similar pledges with an inclusive community in mind.
Special Considerations / Legislation:
Case Study:  Supporting Southside Shopping Centre
The Southside Shopping Centre, following extensive refurbishment works, now includes a Changing Places toilet featuring a Compact Ceiling Hoist, Height Adjustable Changing Table and a Height Adjustable Washbasin. These facilities allow shoppers to spend the whole day at the centre, enjoying the range of amenities without the stress of being unable to relieve themselves with dignity.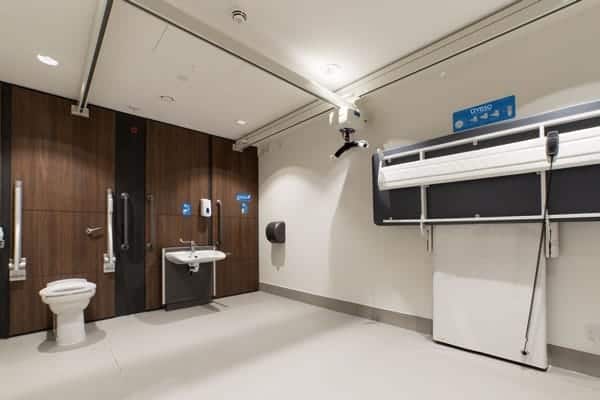 The Business Case:
There are more than 12 million disabled people in the UK who have a combined spending power of £249 billion1. When you consider Changing Places help 1/4 million people, that is a combined spending power of £5.2 billion. Providing Changing Places not only allow Changing Places users to enjoy the services available but also offer a new stream of revenue to Retail and Commercial businesses.
For more information on installing a Changing Places toilet, get in touch with Aveso at info@aveso.co.uk or call 01242 822979.