Height Adjustable Changing Tables for Changing Places
An adult­sized Changing Table for Changing Places should be provided to enable people who are unable to sit on the toilet or shower seat to lie down while being changed or showered.
Height adjustment enables the table level to be lowered to a suitable height for self ­transfer from a wheelchair or assisted transfer using a hoist, and then raised to a working height for one or more assistants.
The Height Adjustable Changing Table should be 200kg capacity, and ideally have a fold up/down guard. Most changing tables we install are wall mounted and foldable, to maximise the turning circle of a wheelchair and to prevent the changing table from been wheeled around (mobile version). See our gallery for examples.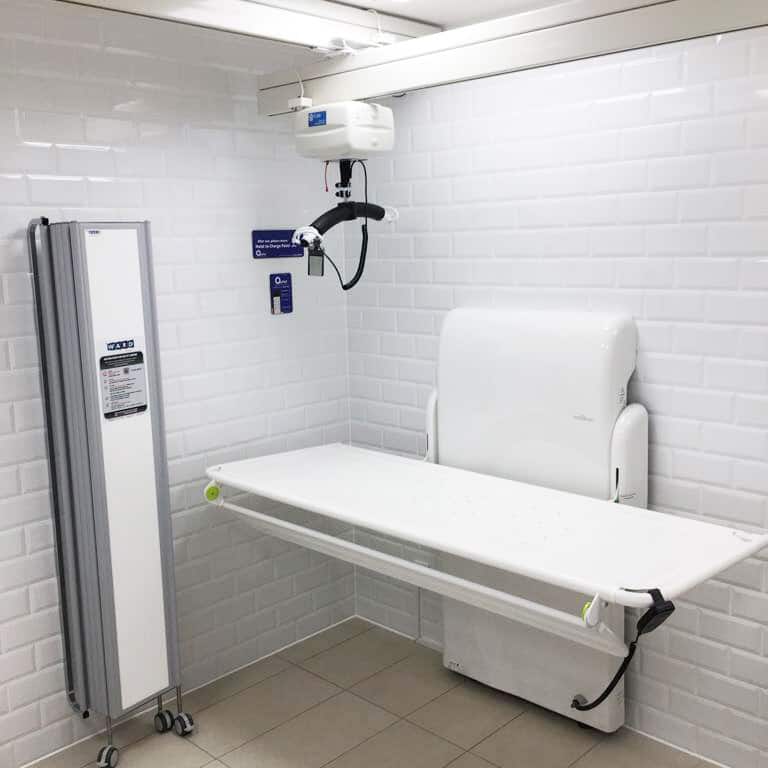 Browse available height adjustable changing tables for Changing Places