Privacy Screens for Changing Places
We offer a range of privacy screens for Changing Places rooms or Changing Places toilets, either wall mounted of freestanding.
A freestanding Changing Places Privacy Screen can be more cost effective but can be open to be knocked over/ damaged. The wall mounted changing places privacy screens concertina away when not in use and are less susceptible to damage (wall mounted at one end with castors for travel).
A privacy screen in a Changing Place is a vital part of the product specification giving privacy between the user and the carer when required..
With an appropriately installed privacy screen, the carer can leave the room without anyone walking past the door seeing the user. We can offer graphics on the Changing Places Privacy Screens as a bespoke option if required, see examples in our gallery.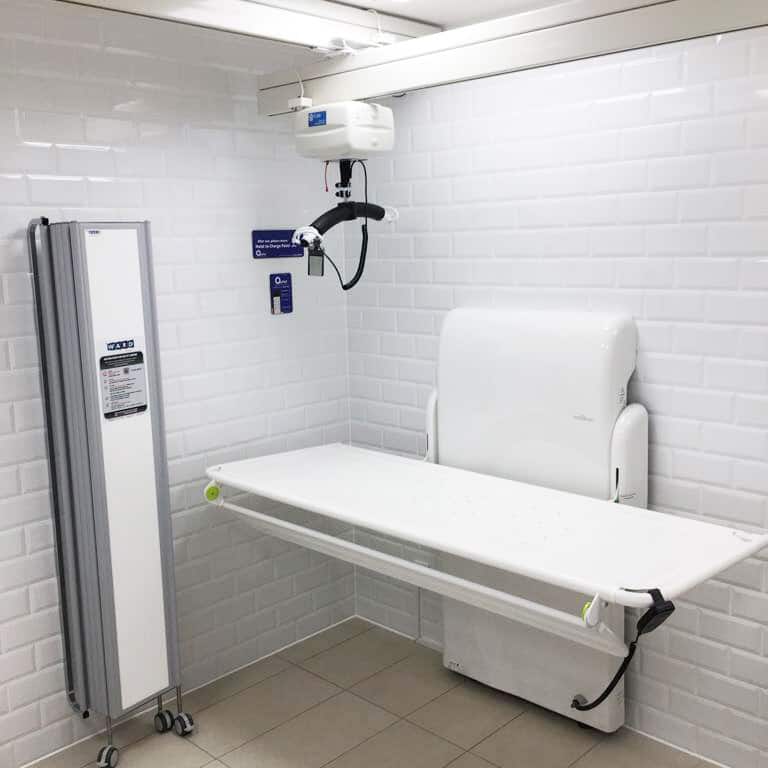 Options for Privacy Screens for Changing Places Rooms