About The Changing Places Campaign
Changing Places is a campaign for fully accessible toileting facilities for people who are unable to use a standard toilet, making venues of all types more accessible for all. The Changing Places Consortium is made up of MDUK, CAE and PAMIS and is sponsored by Aveso since 2013. The most important people to contribute to the success so far of Changing Places are the campaigners, without whom the milestones such as the change the UK Building Regulations, The Australian Building Code would not have been achieved.
In the UK alone, there are 11.4 million disabled people who require accessible toilets and over 230,000 people who need the additional support which Changing Places toilets provide. This can be broken down as follows:
130,000 older people
40,000 people with profound learning disabilities
30,000 people with Cerebral Palsy
13,000 people with acquired brain injury
8,500 people with Multiple Sclerosis
8,000 people with Spina Bifida
500 people with Motor Neurone Disease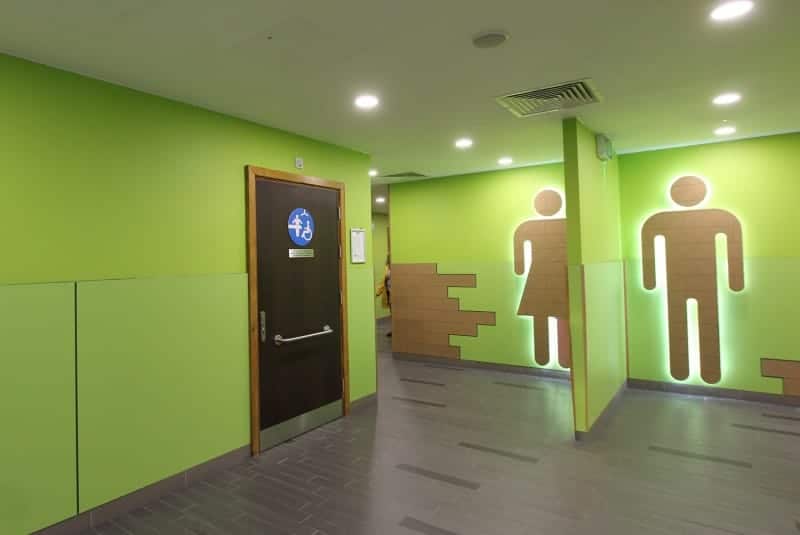 What is a Changing Places Toilet?
Changing Places facilities provide more space (12sqm2) and equipment than a DOC-M accessible toilet. This, therefore, provides adequate room for extra equipment such as a Ceiling Hoist, Changing Table, Washbasin, Peninsular Toilet etc. and allows space to accommodate carers to easily help the user. The change in regulations in the UK means that many buildings over a certain size will now require a Changing Places room to be installed if a new build or undergoing renovations – learn more.
Click on the interactive map to discover what makes up a Changing Places:
OpeMed is the official sponsor of the Changing Places Campaign, forming 1/2 of the joint venture 'Aveso'. We have sponsored the Changing Places Campaign as Aveso since 2013 and will be continuing our support.
With a country-wide team of experts in equipment, room layouts, CAD design and promotion; Aveso offer clients the full turnkey specification for a Changing Places toilet.
Changing Places useful guides and downloads
Changing Places Case Studies
There are now well over 1000 fully equipped Changing Places Toilets throughout the UK from Service Stations, to Airports and Leisure Centres.
To find your local Changing Places, the Changing Places consortium has created a useful map that allows you to locate registered Changing Places toilets and plan your journey.
Click below to find a Changing Places near you:
Changing Places Campaigners
The Changing Places Campaign is very fortunate in having an increasingly growing network of passionate consortium members, campaigners and supporters.
Stretching UK wide; the Changing Places campaigners work tirelessly to educate and inform people including businesses and politicians of the importance of Changing Places facilities.
Find out about some of the key supporters here: